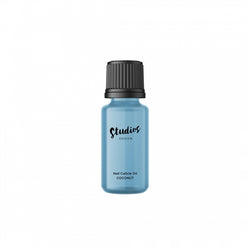 Cuticle oil is designed to moisturize your nails and cuticles.
The skin of the hands and nails is exposed to a lot of cold, sun, chlorine, salt or soapy water, disinfectant fluids. Cuticles can crack, crack and dry. In these cases, cuticle oil can help moisturize cuticles and nails, restoring cuticle balance.
Regular use of the oil will promote nail growth. The oil can also help improve the health and appearance of your nails.
How to use:  Use only a few drops, as most oils work best with small amounts. Apply the oil on cotton swabs and gently massage the cuticles for a few minutes. Do not wash with water.
Capacity:  10ml
YOU MAY ALSO LIKE THESE PRODUCTS