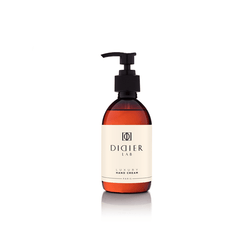 Didier Lab Restorative / Repair Foot Cream, 250ml 3760247802658
Intense action cream for cracked and dry feet.
Active ingredients:
The urea (Urea) softens, moisturizes and helps to remove the horny layer of skin.
Amino acid (Arginine) is responsible for the pH balance of the skin. Maintains skin compatibility, improves skin condition and maintains moisture.
Allantoin is an excellent remedy for wounds and ulcers.
Lime extract (Lime extract) is a powerful antioxidant such as: Vit C, Citric acid, Flavanoids. Lime extract prevents skin aging processes.
Glycolic Acid is considered to be the most penetrating organic acid, reaching even the deepest layers of the dermis.
Lactic Acid (Lactic Acid) promotes skin regeneration, brightens and moisturizes the skin.
Operation:
Softens and removes squamous skin cells
Prevents skin cracking / peeling and speeds up healing
Reduces itching itching
Stops the appearance of different types of print
Quickly absorbs and intensively moisturizes
The feet become light and revitalized
Method of use:
Massage a small amount of cream onto the toes and toes. Use the cream at the end of the pedicure procedure or for daily foot care.
Capacity: 250 ml
YOU MAY ALSO LIKE THESE PRODUCTS