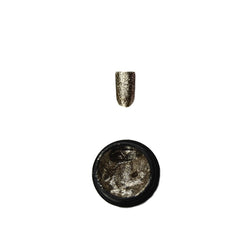 Premium gel for nail design.

This gel contains microparticles giving it a brilliant shine.
This thick, highly pigmented gel is very easy to apply, both in fine lines, without leaking or losing shape.

Characteristics:
- No dispersion layer;
- Strong pigmentation,
- Very thick consistency;
- Does not run and does not deform.

Color: Gold, Light Pink, Silver, Pink, Black, Red

For a smooth final design, finish the installation by applying a layer of Top coat, do not apply Top coat if you want a design with relief.   

Catalyze 1-2min under LED lamp or 2-4min under UV lamp. 
YOU MAY ALSO LIKE THESE PRODUCTS