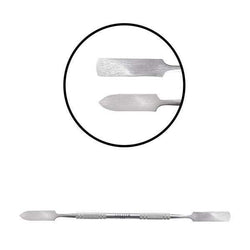 Stainless steel spatula
The spatula is designed to manipulate the polygel and place it on the nail or capsule. It can also be used to mix acrylic resin or gel.
This high quality double-sided spatula is made of medical stainless steel, it can be disinfected and sterilized.
Made in Germany. Certified according to the ISO 14001, EMAS and FSC criteria.
YOU MAY ALSO LIKE THESE PRODUCTS