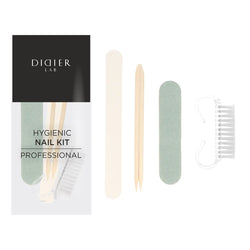 Disposable manicure and pedicure preparation set - 1 pc.
5-piece safe manicure and pedicure set.

Sterile

 and 

safe! 

Individual set for each customer. 

Economical - 

 you don't need disinfectant liquids, and you don't need to worry about how to store them properly.
The set includes:
1x Nail file 180 x 240 grit.
1x Polisher
2x Wooden manicure sticks
1x Brush for cleaning nail dust
YOU MAY ALSO LIKE THESE PRODUCTS