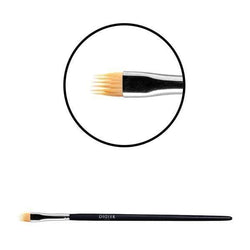 Brush nail art effect No 1/4
The most important part of this brush is his hair. After a thorough analysis of the market, professional nail care manufacturers have created these extremely durable brushes.
Didier Lab brushes are made from synthetic hairs of the highest quality, comparable to marten hairs.
The result is a flexible and durable form that retains even a large amount of product. Thanks to these brushes, the application of semi-permanent becomes light, precise and fast!
Made in Germany. Didier Lab brushes are certified according to ISO 14001, EMAS and FSC criteria.
YOU MAY ALSO LIKE THESE PRODUCTS