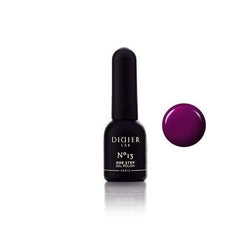 Single-phase semi-permanent nail polish.
The One Step is a semi-permanent nail polish monophases, they do not require the application of a base or a top coat and do not produce a dispersion layer either.
This varnish is flexible and does not crack, it applies as a classic varnish while holding up to 10 days and retires in 3-5min only.
Enriched with Calcium, this semi-permanent varnish will help your nails to rebuild. It will also adhere very lightly to the nail plate so as not to damage it.
CURING TIME: First layer of the product: LED lamp - 60 seconds, UV lamp - 120 seconds Second layer of the product: LED lamp - 120 seconds, UV lamp - 240 seconds
YOU MAY ALSO LIKE THESE PRODUCTS