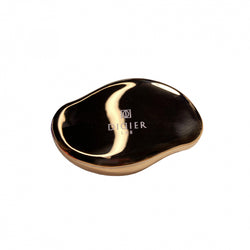 The safe Nano Laser glass foot file is made using the most advanced laser sharpening technology. It is the latest technology in the world that ensures the safety and 100% water resistance. Ergonomic and comfortable Hold & Rub system. Tempered, durable, and anti-corrosion glass. 

Nano glass provides the best cleansing power for wrinkled skin. The fine sanding surface will easily and safely remove dry, rough skin and soften scabs. It only takes 2-5 minutes and your feet will be smooth and beautiful. Easy to clean and maintain. Just wash the foot file under running water.

FUNCTIONS:

- Ergonomic
- Tempered glass
- Stainless
- Nanotechnology
- Suitable for dry and wet skin

ADVICE:

- This product is better for people whose scaly skin is not very thick. 
- It is recommended to use once a week (not more often)
- After use, wash the foot file with clean water and allow it to dry.
YOU MAY ALSO LIKE THESE PRODUCTS