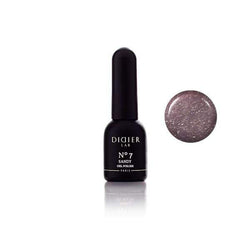 Gel Polish Studios Didier, Sandy , 8ml
It is a new generation of gel nail polish designed by the recommendations, expertise and needs of professional craftsmen. All the essential features that are essential to a manicure artist are concentrated in a small varnish bottle which means - 100% quality!
The ultra-subtle deep gloss effect of the combination of the glossy proportions gives the gel varnishes a unique and unique glow. The rough texture gives a sandy effect.
✔Consi stent - self-leveling.
✔Coating - fast and even.
✔Texture - gum texture
Usage:
Polymerization - 30-60 sec. LED / 120 sec UV
Cleaning - dissolving in lacquer selector / milling cutter.
YOU MAY ALSO LIKE THESE PRODUCTS